About Mil-tek New Zealand
Mil-tek was established in Denmark in 1992, and is ongoingly committed to offering businesses of all kinds throughout the world air-powered, low-impact waste-minimizing solutions. And since 2003 Mil-tek New Zealand has been providing solutions nationwide and throughout the South Pacific Islands to help reduce the impact of waste on business and the environment. 
The basics
Mil-tek is a top manufacturer of air-powered balers and compactors, and we hold ISO14001 and ISO9001 certifications. The purpose of our low-footprint waste management solutions is to reduce waste in businesses and sectors of all sizes and shapes. Customers choose Mil-tek balers for many reasons; to lean the process of waste handling, to improve internal logistics, to save space, to improve the environment – or even when it comes to kitchen waste, to improve the hygienic environment. Mil-tek's varied baler solutions compact waste and dramatically reduces the number of skip runs and bins immediately.
The quality of both its product range and after-sales service is a main point of differentiation in New Zealand. This is the main reason why Mil-tek serves more customers across a varying number of industries than anyone else when it comes to balers and waste compactors.  Mil-tek takes pride in matching the right waste solution, its financial impact, and operational serviceability for each customer. The result is the most economically sensible outcome possible.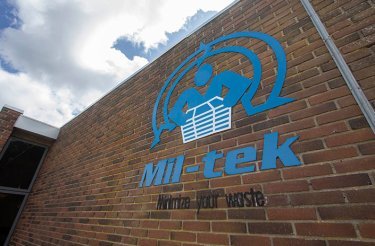 Minimize waste with Mil-tek
Business operations inevitably produce waste. Additionally, most businesses incur significant costs related to waste management. This cost as well as the business' environmental impact are determined by how waste is managed by the business.
At Mil-tek, we believe that by streamlining your waste management procedures, you may not only cut costs for your company but also generate income from recycled waste. This approach not only makes financial sense, but it is also environmentally responsible.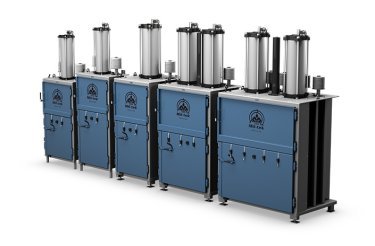 Waste will always exist. However, we believe we can reduce the negative effects waste has on the environment as well as on your company.
Our Mission
Our mission is to make waste compacting equipment available for businesses of all kinds, in order for them to reduce their waste, save space and money, and contribute to more sustainability.
The principles of quality, the environment, safety, and economics serve as the foundation for the waste compaction and recycling solutions we make.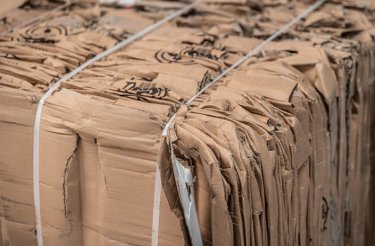 ISO Standards: Environment and Quality Pledge
Mil-tek wants to create products that meet the needs and expectations of both our customers and the authorities. To do so, we have developed a management system that complies with DS/EN ISO 9001 and DS/EN ISO 14001 standards.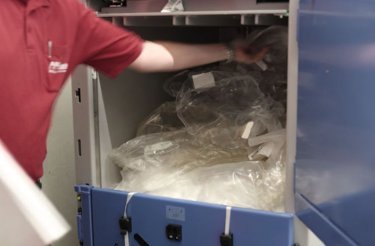 Our Vision
Our goal is to be a top provider of waste balers and compactors with in-depth knowledge of waste handling, recycling, and technology related to waste management in a secure, safe, and sanitary environment.
The organization as a whole is subject to the Quality and Environmental Policy, as well as those who work for Mil-tek and are, where appropriate, observed by all employees in their regular roles, responsibilities, and tasks.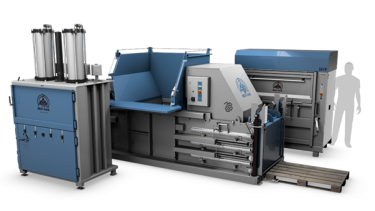 Our Promises:
With a comprehensive strategy that takes into account customers, goods, employees, and the environment, Mil-tek actively and transparently contributes to quality and environmental improvements.
When it comes to quality and environmental work, Mil-tek will train its staff to fully participate.
Mil-tek will work with a selected group of suppliers to continuously enhance products and procedures.
Mil-tek will keep track of and document product and process control outcomes, mistakes in processes and products, and employee, client, and supplier feedback.
Mil-tek will continuously improve both quality and the environment, notably by using cleaner technologies and, if possible, making better use of resources and energy.
Mil-tek promises to minimize waste and emissions from processes while averting accidents and pollution in these procedures.
Mil-tek will promote the delivery of high-quality, environmentally friendly raw materials, finished goods, and services from our suppliers.
As Mil-tek's operations are subject to and in compliance with the requirements of DNV ISO 9001:2015 & ISO 14001:2015, Mil-tek will adhere to all laws and regulatory regulations.
In order to maintain open lines of communication with all parties, including stakeholders, regulators, customers, and the general public, Mil-tek A/S regularly reports on the environmental and working conditions affecting its operations and output.
Safety is a part of the design
Our Health & Safety guarantee at Mil-tek covers more than just our products. We aim to create safe working environments, by ensuring that employees avoid hard lifting, where bales are tied safely and securely at an ideal working height, and where the machines make as little noise as possible. The risk of potential injuries from piled up waste in the workplace, or from carrying heavy, uncompacted waste, is significantly reduced by having a safe waste management.
Mil-tek balers and compactors have built-in fail-safe systems and are generally simple, safe, and easy to use. Furthermore, they must pass continuous tests to meet the highest safety requirements around the world.
Due to our constant focus on safety, Mil-tek has maintained an unmatched safety record with zero liability claims during our over 30 years of operation.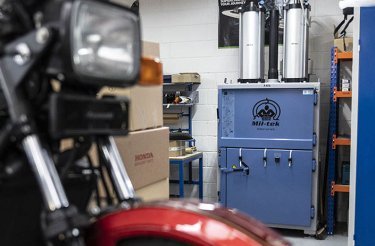 Any questions?
Leave us a note, if you want to learn more about how Mil-tek can help your business save time, space and money by better handling waste.