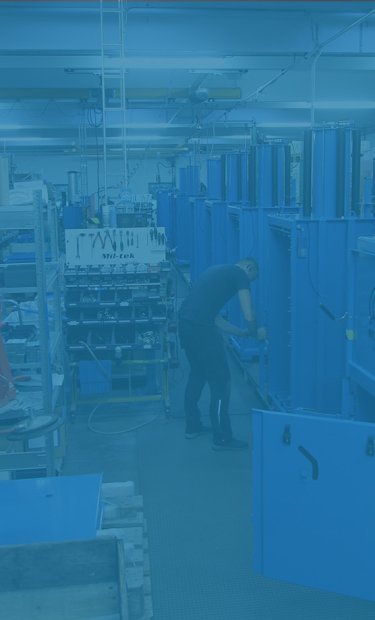 Refurbished Waste Balers & Compactors
Used balers and compactors from a variety of manufacturers are available from Mil-tek, all of which have been expertly restored to a very high quality.
Used balers: Sale and/or rent
We can be strict at Mil-Tek in some situations. We have the right to do that. We have been in business for almost 30 years without ever having a liability case. Long-lasting machines are the consequence of a steadfast dedication to safety and quality that begins with planning and continues through production.
As a result, we repair our used equipment and resell or rent them again, frequently in "like new" condition. Warrantied: A 12 months parts warranty may apply to any new part added during the reconditioning process.
Renewed and Restored
To assure the highest level of quality and performance, we hold our reconditioned Mil-tek equipment to the same exacting standards as we do our brand-new ones.
Tested: Each refurbished device is rigorously tested before being released. Only fresh parts are used if replacements are necessary.
Certified: A Mil-tek engineer will certify that the device is ready for operation if it successfully completes all of these tests.
Warrantied:  Reconditioned balers and compactors are usually covered by a 12 months parts warranty for any new parts that have been added during refurbishment. (Please ask when making inquiries)
Guaranteed: Our seal of approval guarantee is only valid for equipment that has been certified by a Mil-tek expert.
"Refurbished Mil-tek Balers & Compactors undergo an extensive testing procedure before they are released to the customer."
Refurbished cardboard baler
We have a used baler or compactor for every purpose, up to the standards of a brand-new machine, whether you need to bale cardboard or compact general waste.
Refurbished balers
We have a full selection of remanufactured
Mil-tek balers
, ranging in size from micro to mill, that can be used to bale cardboard and plastic in small and large quantities.
Refurbished compactors
Mil-tek compactors
, whether they are new or used, are robust and long-lasting by design.
Seal of Approval by Mil-tek
Safety is crucial when using equipment that can press thousands of kilos. In addition to possessing ANSI, ISO14001, and CE Certification, our internal safety certification process is so rigorous that it guarantees that Mil-tek machines can be used by regular, untrained workers.
Of course, a restoration process is not complete without Mil-tek certification.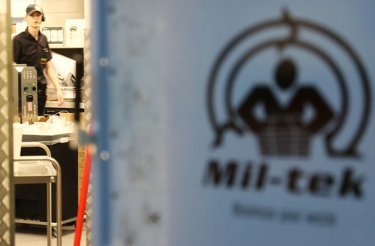 Want to know more?
If you would like to improve your waste management with a refurbished baler or compactor, contact one of our specialists to arrange a no-obligations site survey.
Let us know what you need so the right person can get in touch.