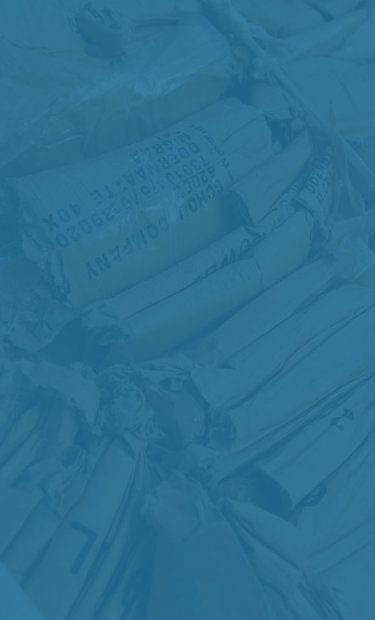 Cardboard balers
Do you know the benefits of a cardboard baler, and wondered if it would be relevant for your business? Learn more about cardboard balers here.
Cardboard balers for all businesses
Mil-tek is one of the top businesses for buying and renting cardboard balers. We provide revolutionary cardboard balers that are of the highest caliber and made to reduce cardboard volume while enhancing storage and transportation. Businesses of all shapes and sizes favor Mil-tek's cardboard balers because of their reputation for dependability, robustness, and ease of use.
Mil-tek also offers non-comparable customer support, guaranteeing that customers get timely help and maintenance services whenever they need them. The fact that our balers encourage recycling and waste reduction and are in line with the expanding environmental concerns of businesses throughout the world is another remarkable part of our dedication to sustainability. With its tried-and-true technology, Lean approach to waste processing, and commitment to sustainability, Mil-tek has become a well-respected global leader in the cardboard baler market.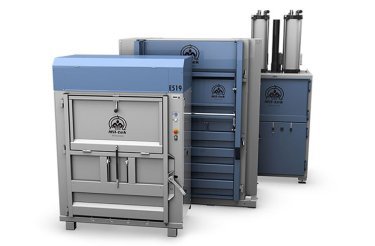 If you need a compacting solution, Mil-tek supplies a wide variety of cardboard balers
Learn more about some of our cardboard balers here. Our product line is one of the most diverse on the market, with a variety of sizes and energy sources.
Cardboard balers powered by air
Pneumatic balers, powered exclusively by air, are a very efficient solution for most businesses. Thanks to their patented EcoDrive valves, our pneumatic cardboard balers keep a constant pressure on the cardboard, without the use of extra energy.
The machines don't require hydraulic oil because of pneumatic technology, which reduces the possibility of contamination and oil spills.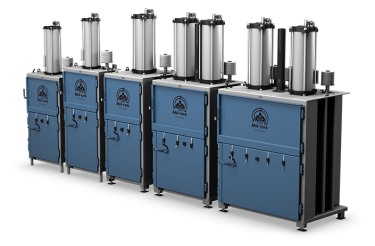 Cardboard balers powered by electricity
The Mil-tek range of electric cardboard balers are characterized by strong pressing force and low height. This means that they can be installed in many places, which enables the possibility to have the cardboard baler close to the waste source, thus saving time on handling and walking the waste.
The electrical series of cardboard balers is free of hydraulic oil, similar to the pneumatic balers. Furtermore, a "stay and hold" feature ensures that the cardboard remains under pressure to obtain the absolute most efficient compaction.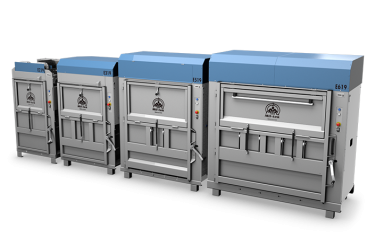 Cardboard balers powered by hydraulics
If your company have big amounts of cardboard waste, you will need a heavy-duty cardboard baler. A hydraulic solution would be the best choice here!
These powerful machines can handle a lot of cardboard, and some of them produce compressed cardboard bales that are mill size and ready for recycling.
Questions about cardboard balers in New Zealand?
If you're looking for cardboard balers in NZ and have any questions about Mil-tek's offerings, don't hesitate to get in touch with us.
Why get a cardboard baler?
Because cardboard is often not adequately compressed, when dumped in the outdoor container, a full container is primarily "filled" with a lot of air.
By installing a cardboard baler, you will quickly see these changes:
You can fill the cardboard directly into the baler if the cardboard baler is situated where the cardboard waste is produced. This will save you a ton of time when managing the waste.
Boxes made of cardboard can simply be placed in the cardboard baler without needing to be manually folded first.
Time is saved greatly by not having to carry cardboard outside in a container every day.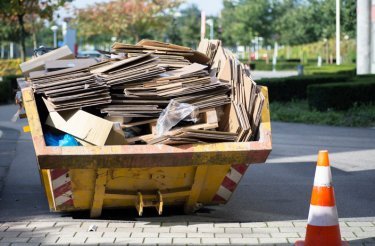 A cardboard baler can help you save money and space
First of all, you'll save a ton of space and have a cleaner workspace if you store your cardboard waste inside a cardboard baler rather than on the ground. By compacting the cardboard into bales, you prepare it for recycling and maximize your environmental efforts.
An additional benefit of a cardboard baler is that it will help you save money and may even serve as a source of income. Waste collectors will be happy to pick up recyclable materials like cardboard that has already been compressed into bales rather than charging you to have cardboard waste collected on a regular basis, as many businesses do.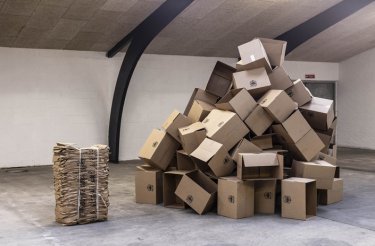 What kind of cardboard baler?
A pneumatic cardboard baler can be used in numerous industries. An electric cardboard baler or a hydraulic baler, however, will be useful if your business produces really huge amounts or very thick cardboard.
These models are capable of handling this because they press with a force of up to 60 tonnes. The huge door openings on these machine types, meanwhile, make it simple to receive both a continuous stream of cardboard waste and substantial pieces of cardboard packing.
We have assisted the Danish Creativ Company in automating the handling of cardboard waste with a hydraulic cardboard press – read the case.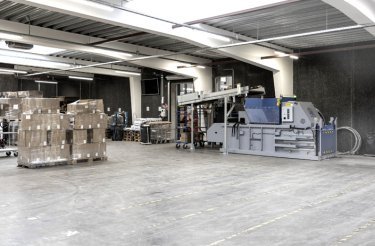 Can anyone use a baler for cardboard?
Yes! A Mil-tek cardboard baler is very easy to use, and any employee, regardless of experience or job function, may learn how to do it.
The cardboard only needs to be placed in the opening of the machine, the door must be closed, the handle must be pulled, and the machine will do the rest.
Bands are manually attached when the baler is full, and the bale is then removed.
When a larger machine is used, the bale is automatically removed, tipped out, and placed directly into a pallet.
All of our cardboard balers come with animated, simple to follow user manuals.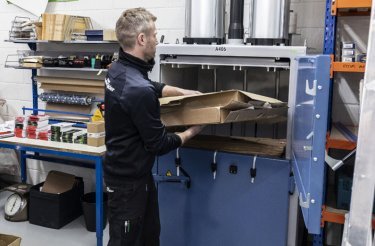 Compacting cardboard AND plastic with cardboard balers
Do you also have plastic waste? In such situation, only one piece of equipment is required to manage your waste; plastic can be compacted in your cardboard baler as long as the components are squeezed separately.
Are you in need of a small or large cardboard baler? We have equipment in every size, allowing us to handle any quantity of cardboard. Depending on the machine model, the compacted bales naturally weigh varying amounts. For instance, while our large cardboard balers can make bales up to 450 kilogram, our tiny cardboard balers can produce bales up to 40 kg.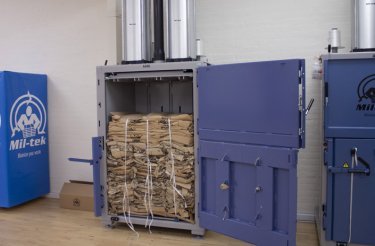 Questions about cardboard balers?
If you're looking for cardboard balers in NZ, don't hesitate to get in touch with us.