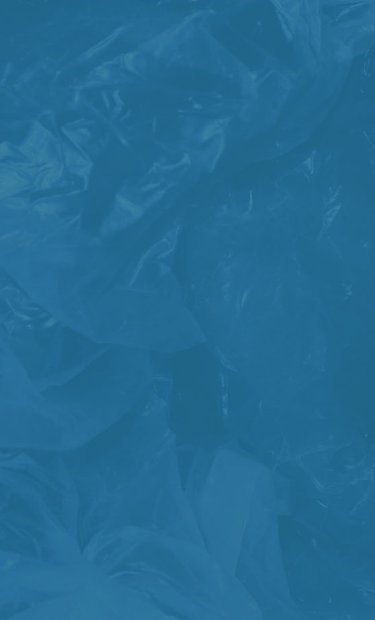 Plastic balers – Compact and control plastic waste
With a plastic baler, also called a plastic waste compactor, you can easily compact plastic waste into dense and recyclable bales.
Plastic baler or Plastic waste compactor
We are a leading choice in the market of plastic waste handling because of our range of plastic balers and compactors. Our machines are made to manage plastic waste effectively, assisting businesses in making the most of available storage space and reducing their negative environmental effects. Mil-tek plastic balers and compactors for plastic are known for dependability, effectiveness, and adaptability to a wide range of plastic materials' types and dimensions.
The plastic baling machines are very user-friendly and, despite having sophisticated capabilities, let firms manage their plastic waste more cost-effectively while lowering waste handling expenses.
Generally, plastic balers promote recycling and support the circular economy, demonstrating Mil-tek's dedication to sustainability.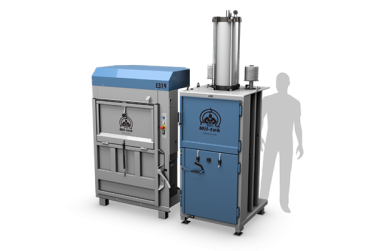 Plastic balers powered by air
Plastic waste is very "airy" and therefore difficult to volume-reduce. Furtermore, if plastic is compressed and then released, it will return to its former state, unless pressure is applied repeatedly for a long time.
A Mil-tek plastic baler has innovative pneumatic EcoDrive technology, which will keep the plastic under constant pressure without requiring additional energy. A pneumatic plastic baler from Mil-tek is also extremely quick, oil-free, and does not take up a lot of space. In other words, a pneumatic plastic baler will fit in with most businesses and streamline their plastic handling.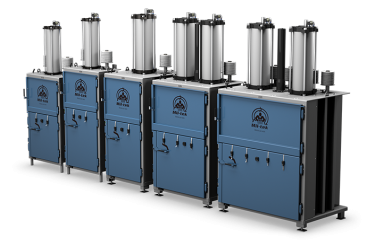 Plastic balers powered by electricity
Electric plastic balers are generally more powerful than the pneumatic ones. And because electric plastic balers are often smaller in height too, they are suited for businesses with lower ceilings. They may be simply incorporated into current waste management systems and installed in locations with limited space.
The likelihood of accidents occurring while operating a Mil-tek electric baler is very small due to the fact that electric balers have safety measures such emergency stop buttons and safety guards. Electric plastic balers will help improve your business' efficiency and environmental friendliness while at the same time reducing the volume of your plastic waste significantly.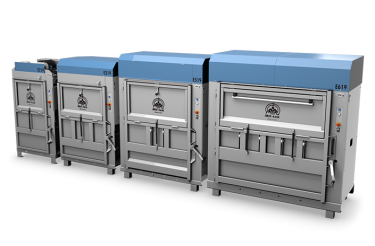 Plastic balers powered by hydraulics
Numerous advantages are provided by hydraulic plastic balers; First and foremost very high compression forces, which make it possible to efficiently compact large amounts or stubborn plastic material.
A heavy-duty hydraulic plastic baler such as the Mil-tek 50SD produce Wire tied Mill Size bales, which can be sent directly to recycling. Is also has adjustable pressing force to suit material, so that you can compact different plastic materials such as plastic foil and PET-bottles.
Questions about plastic balers in New Zealand?
If you're looking for plastic balers in NZ and have any questions about Mil-tek's offerings, don't hesitate to get in touch with us.