Combining robots technology, a conveyor transport system and a Mil-tek waste baler for automated waste handling
Creativ Company's solution results in top-efficient waste management
Packers can stay put in their stations and complete ongoing orders more rapidly because of the implemented solution: Supplies are delivered right to the packing stations and the packaging waste is afterwards automatically transported away and into a big Mil-tek baler.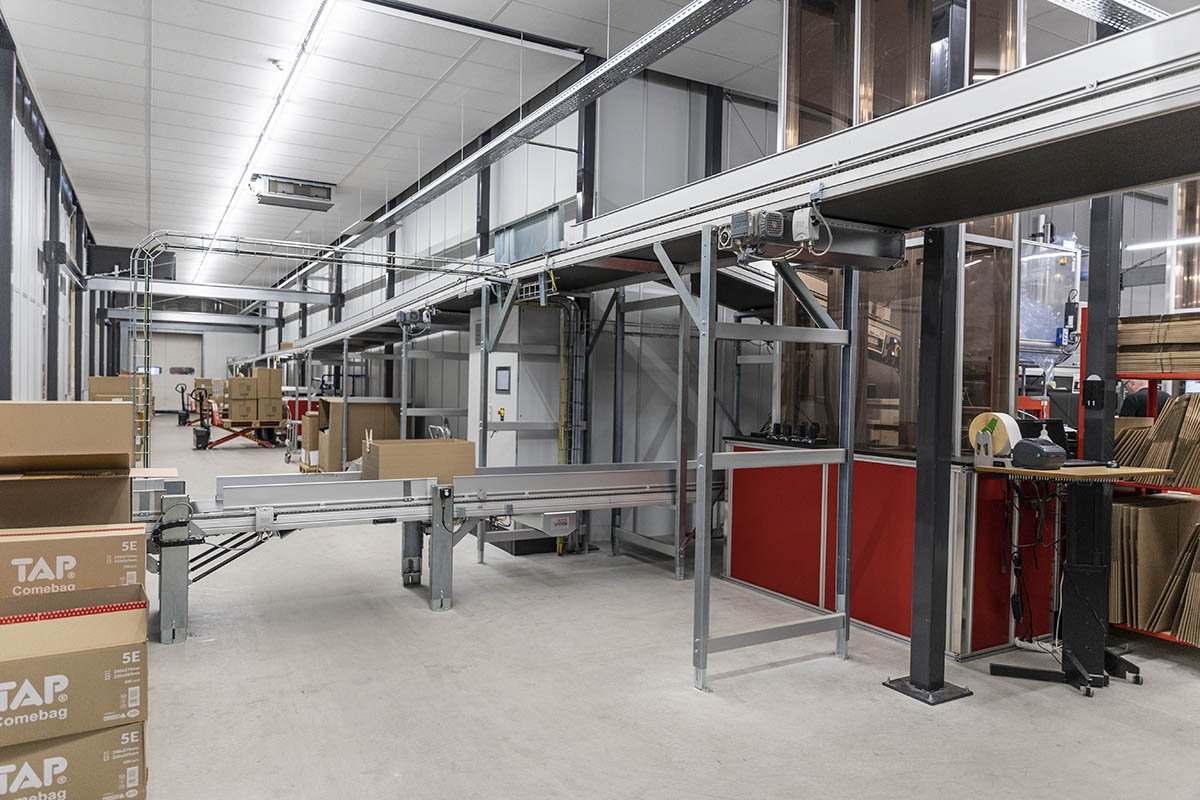 Handling waste effectively and automatically
Toys, arts, and crafts are sold and distributed by Danish Creativ Company to a range of market segments, including both individual consumers and retail chains.
The company has automated a number of internal processes, in order to obtain more efficiency. With regards to their waste handling, they have implemented a solution to handle their big and ongoing amounts of packaging waste such as cardboard and plastic.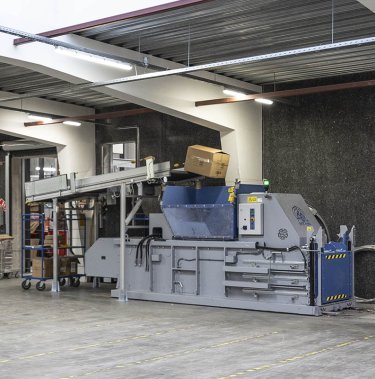 Robotics enhances human productivity
At Creativ Company, a large number of packers handle the many hundreds of weekly orders. If it weren't for their clever waste managing solution, it would take a lot of time to locate the right order, pack it, and then discard cardboard boxes and plastic packing.
Instead, robotics-based delivery systems bring the right materials directly to a packers station, where the order is completed. The created waste is then placed on an overhead conveyor and moved automatically into a HZT600 Mil-tek waste baler.
This solution allows for the packer to stay in his station and keep up efficiency.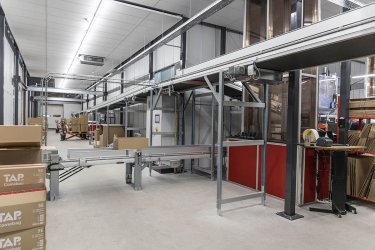 Cardboard waste automatically sent into a baler
The packaging waste is moved by the conveyor belt and then dropped into a Mil-tek HZT600 baler – setup to run semi-automatically.
The pressing cycle begins when the loading chamber's sensors detect a full load. The chamber can still be filled after the pressing cycle has ended. Baling out is easily done onto a standard euro pallet – also automatically – and the machine can produce bales weighing up to 450kg.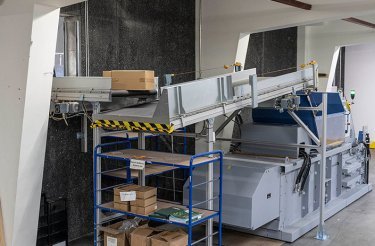 Big waste amounts = a revenue stream
Because Creativ Company creates such big amounts of cardboard waste, they can sell the baled cardboard instead of having to pay for the collection of it.
The income of this covers the entire cost of renting the HZT600 baler. Overall, this waste handling loop contributes to greener business practices.
Contact us if you want to know more about a special solution like the HZT600 baler.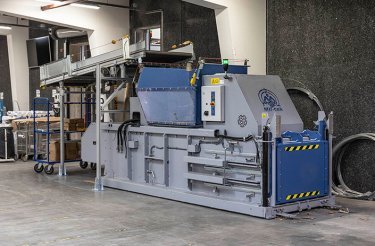 Can we help?
Get in contact with us to discover how Mil-tek can help your company handle waste more effectively and save a lot of resources.
Fill out the form and we will get back to you.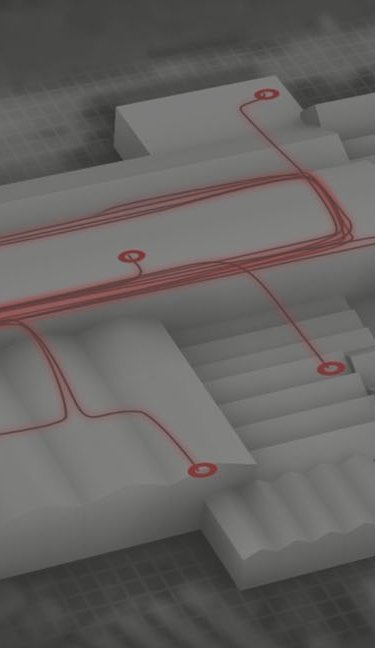 Trivium Packaging - Reduced internal transport by 60 %