E519
Electric Baler for Cardboard & Plastic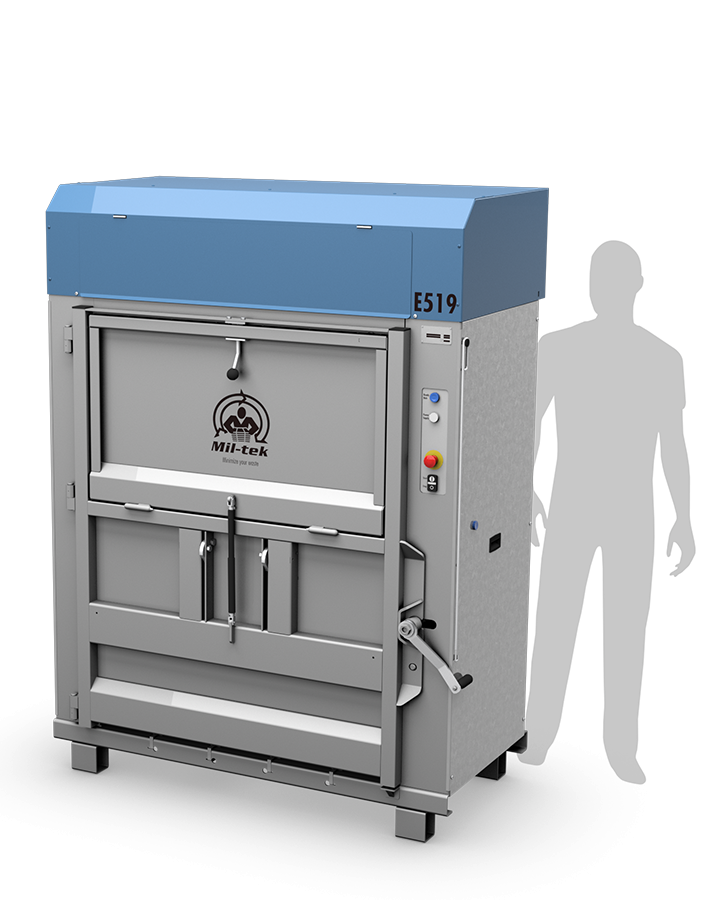 The E519 electric baler is a low height baler that runs silently without the need of hydraulics and is optimized for LDPE plastic.
Strong: a high level of compaction pressure
Electricity is both quiet and free of hydraulics.
Low: entire machine height is less than 2m
Constant Pressure: secures pressing plate
Simple loading is made easier with an easy-to-open door.
Specialist: designed for large quantities of soft plastic.